I recieved a note that there was a parcel ready for me to pick up. It was Friday last week. Then I was busy feeling sorry for myself Saturday, then Monday I left work at 10am sick. Spent the next few days in bed feeling sorry for myself for being sick. Now today, this glorious Friday was the last day to pick up the parcel, so I was off to the post office. Imagine my excitement picking up this delightful treat.
So when I got home I wasted no time opening the long awaited parcel from a very special friend and I thank for so much for this honour. Ahem!
Oh look look look! It's THE parcel!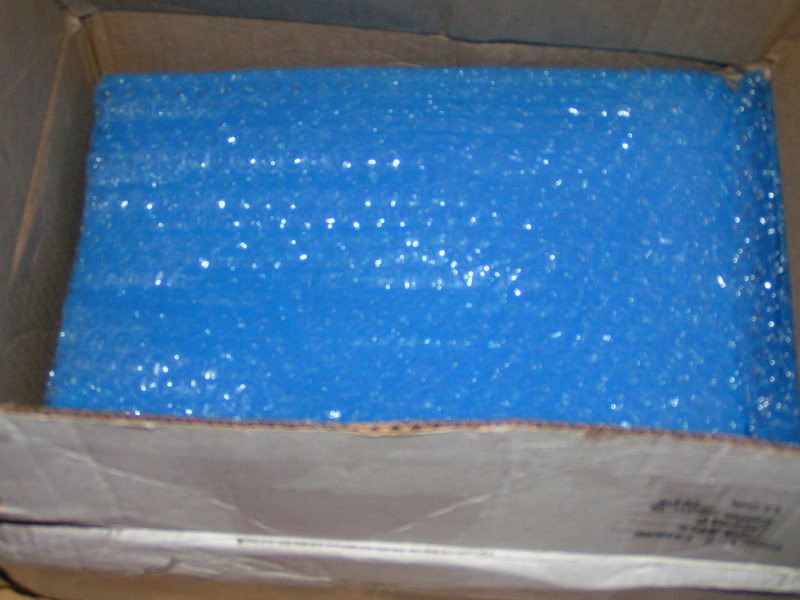 Uuuuuuuh bubble wrap!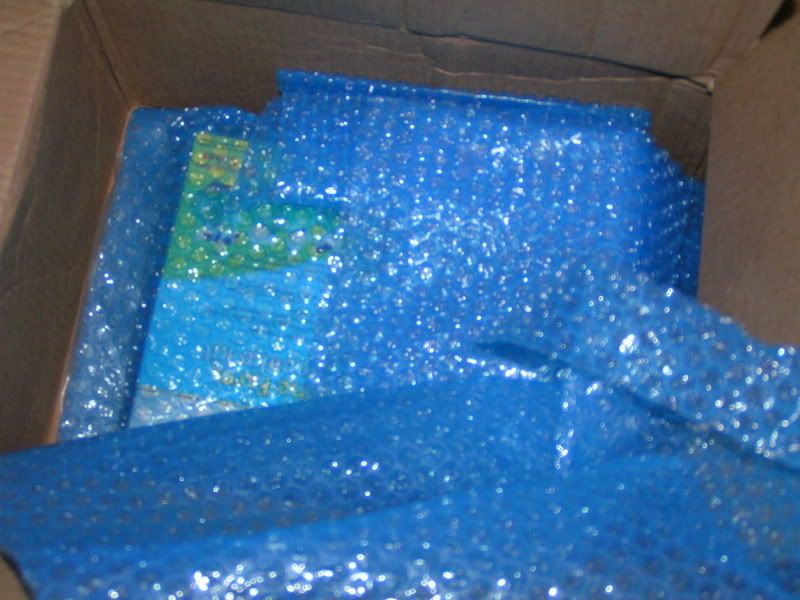 Uhhhh LOTS of bubble wrap!
YAY! I like presents! Thank you darling (for anything but TFGES)
Ew! It's TFGES!!!! They don't smell of MJs cooch anymore - thank you Tatas! Unfortunately they don't smell of Bingowings anymore either...