I promised myself I wouldn't do anymore Cooking for dummies for a while as it seems every other post is about this. However there are special circumstances beyond my control. It seems I have inadvertently triggered the magic sentence making me the *ahem* proud *coughs* winner *coughs* of the Freakin' Green Elf Shorts from Tatas. This feat should be celebrated in some way, and since I'm fresh out of alcohol I decided to make a gayer cake. So here goes..
1. Ingredients
3 Chocolate cake layers
1 bag of cake custard powder
½ liter of milk
½ liter of cream
Raspberry jam as the strawberry topping wasn't all that fabulous
Red fruit colouring
Green and red sugar cherries
Red cake decoration syrup
Silver sugar balls
Step 1 - make cake custard
1. Put ½ liter of milk in a bowl with cake custard powder
2. Stir for 4 minutes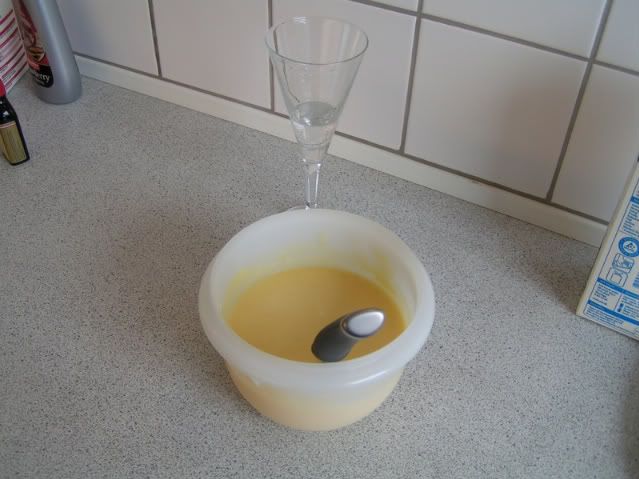 3. Put in fridge for 15 minutes
Step 2 - make whipped cream
1. Take half of the cream and put it in one bowl and add a bit of fruit colouring
2. Stir until you've got whipped cream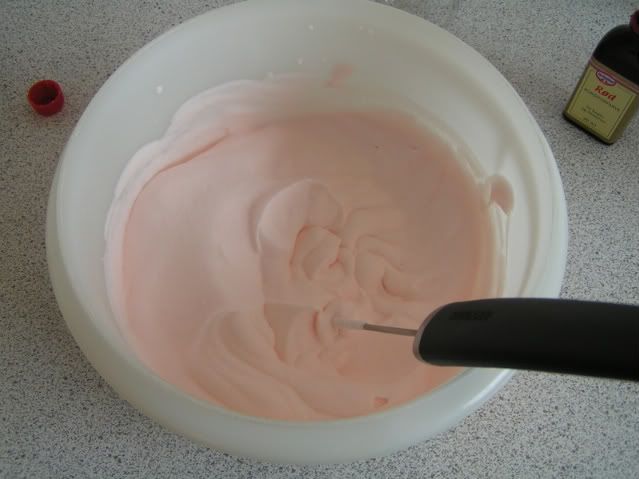 3. Make whipped cream out of the rest of the cream but this time don't add fruit colouring
4. The 15 minutes are almost up so take the custard out of the fridge and stir it for 1 minute
Step 3 - make cake
1. Put 1 chocolate cake layer on a plate or special cake tray
2. Put half of the custard on the cake and apply half of the white whipped cream on top
3. Put raspberry jam on top of whipped cream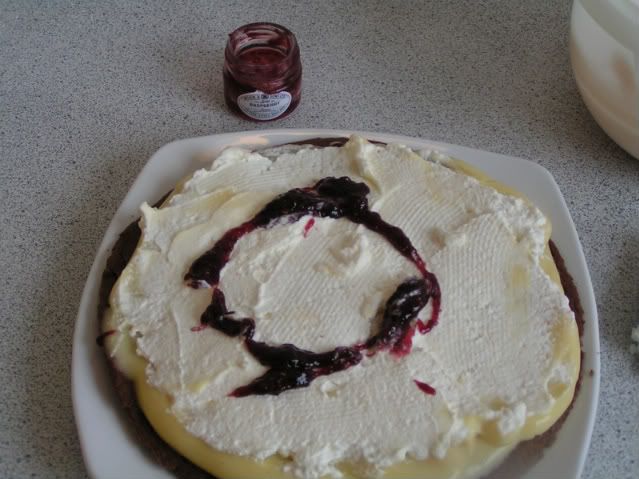 4. Put layer of chocolate cake on top and apply a little pressure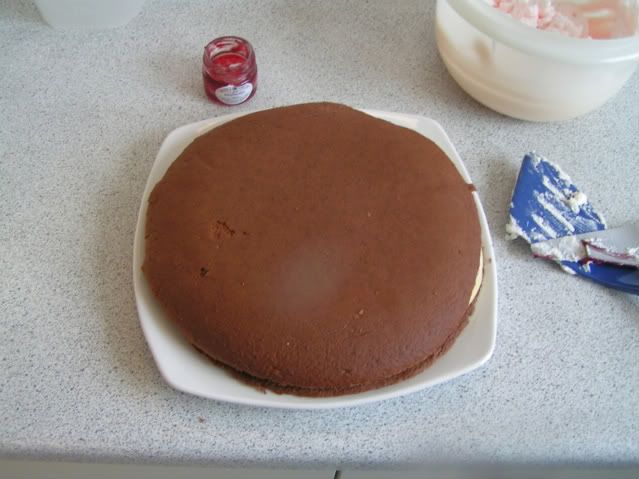 5. Repeat step 2
6. Put top layer of chocolate cake on top and apply pressure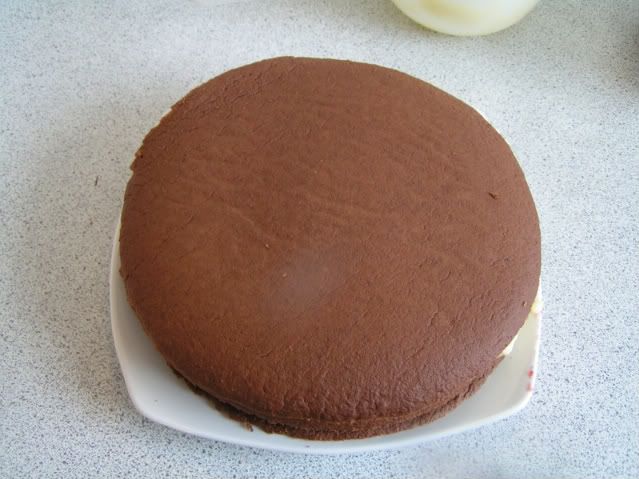 7. Neatly apply pink whipped cream on top in a thin layer
8. Apply pink whipped cream around the sides to make it look fabulous
9. Decorate cake with sugar cherries, silver sugar balls and red cake syrup for that extra gay look and voilá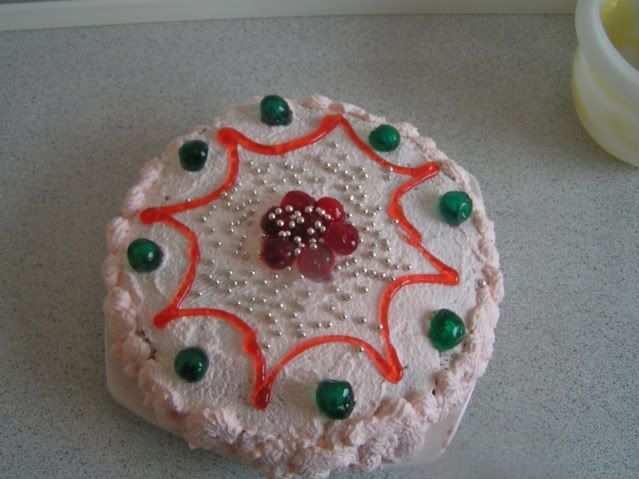 ONE FABULOUS GAYER CAKE with the green sugar cherries marking the winning of the Freakin' Green Elf Short Competiton.
Bon appetit